Exercise does not have to suck. Most everyone knows that exercise is "good for you," and that everyone "should do more" of it. However, it can feel overwhelming trying to start an exercise routine!
Lots of people start with good intentions. Buy the yoga pants, the sneakers, the fitness tracker, but their plans suffer from false starts and soon it's back to the couch and Netflix. Or they convince themselves they are "too busy" to exercise
It's a shame. The benefits of exercise are well known, extensively researched, and beyond refute. And our sedentary habits are catching up with us. This post will cover:
The benefits of an exercise routine
The current evidence-based recommendations for exercise routines
How to start a cardiovascular exercise routine
How to start a strength training exercise routine
Exercise: why bother?
According to the CDC (2021), obesity rates are approaching the rate of nearly half the nation--with 42.5% of the adult population classified as obese. When you factor in those that are either overweight or obese, the number rises to nearly 3 out of 4 Americans--73.6%!! [1]
Chronic illnesses affect more than half of all adults in the U.S., with 52% of all adults suffering from at least one of the following conditions [2]:
Arthritis
Cancer
Chronic obstructive pulmonary disease
Coronary heart disease
Current asthma
Diabetes
Hepatitis
Hypertension
Stroke
Weak or failing kidneys
Nearly one in three adults (27%) are afflicted by 2 or more of these diseases! These illnesses can cause us physical pain, negatively impact our quality of life, and hit our wallets. Worse, these diseases frequently and prematurely cost us the lives of our friends, our loved ones, and pose a threat to our own lives.
Inactivity, or a lack of exercise, has been linked to more than 35 diseases [3]. A sedentary lifestyle is recognized as a major contributor to "metaflammation," a condition characterized by low-grade inflammation that is chronic and system-wide in our bodies
How exercise can benefit YOU…now, and in the years to come!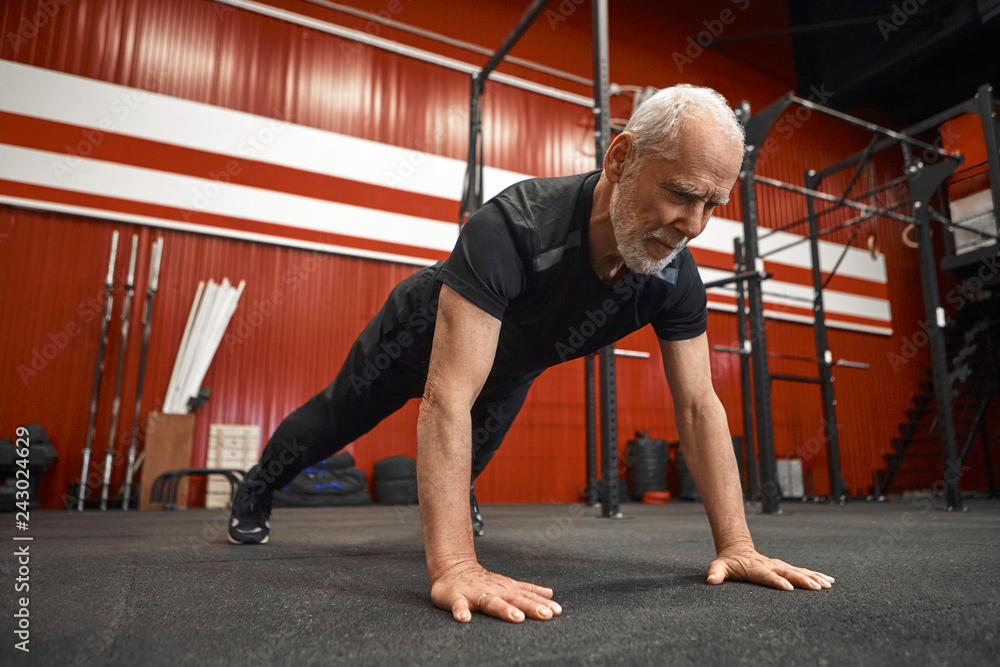 Want to be strong, lean, and fit now--and in the years to come? Exercise and plant-based diets are a powerful combo to help you achieve this goal!
While exercise might not solve all the problems you face in life, the potential for exercise to improve your quality of life and health are undeniable. According to the U.S. Department of Health and Human Services (2018) [4], the benefits of physical activity include the following:
Lower risk of all-cause mortality (lower risk of death versus those in the same age group who are inactive)
Lower risk of heart disease, stroke, and death from these conditions
Lower risk of high blood pressure
Lower risk of type 2 diabetes
Lower risk of high cholesterol and triglycerides
Lower risk of cancers of the bladder, breast, colon, endometrium, esophagus, kidney, lung, and stomach
Benefits to the nervous system, brain, and mind including:
Improved cognition (ability to think, learn, perceive, and sense)
Reduced risk of dementia (including Alzheimer's disease)
Improved quality of life (greater life satisfaction)
Reduced anxiety
Reduced risk of depression
Improved sleep
A sexier, slimmer, stronger you:
Slowed or reduced weight gain
Weight loss, particularly when combined with reduced calorie intake
Prevention of weight regain following initial weight loss
Improved bone health
Stronger, more firm muscles
Better aging:
Improved physical function
Lower risk of falls (older adults)
Lower risk of fall-related injuries (older adults)
Children and adolescents enjoy similar health benefits as adults, including better mood, brain function, improved bone strength, reductions in risk for depression, and improved cardio-metabolic health (U.S. Department of Health and Human Services, 2018)
Ok, that's great, but I hate exercise…how much do I have to do?
The benefits above are really impressive, but how much exercise do you have to do to experience these benefits? Walking from the couch to the fridge and back to the couch to lift the remote is not enough
But do you have to spend hours and hours training, run 5 and 10K's, half-marathons, whole marathons, and throw around hundreds of pounds to join the world of the fit?
According to the CDC (2020) [5], some activity is better than no activity. However, adults should strive for the following exercise goals to realize the above significant health benefits:
150 minutes of moderate cardiovascular exercise per week (which is equal to just 30 minutes a day, 5 days per week), OR
75 minutes of vigorous cardiovascular exercise per week (equal to 1 hour and 15 minutes total per week) OR
75 to 150 minutes of a combination of both moderate and vigorous exercise per week
In addition to this, strength training is essential for maintaining and building muscle and bone health (plus improving overall metabolic rate and insulin sensitivity). The CDC (2020) recommends [5]:
At least 2 days per week strength training all major muscle groups (which includes legs, hips, back, chest, shoulders, and arms).
The CDC goes on to note benefits increase as exercise time increases beyond the numbers given above (assuming adequate recovery)
Now for a necessary disclaimer: If you have signs of, or any diagnosis of heart disease, kidney disease, or diabetes, medical clearance before starting an exercise program is recommended[7]. Exercise is also recommended during pregnancy, but here again, guidance from a physician is recommended for women that are pregnant[7]. Persons recovering from injuries or surgery should also check with their doctors before resuming activity[9].
"What? The CDC guidelines are way too much!!! I can't do that!"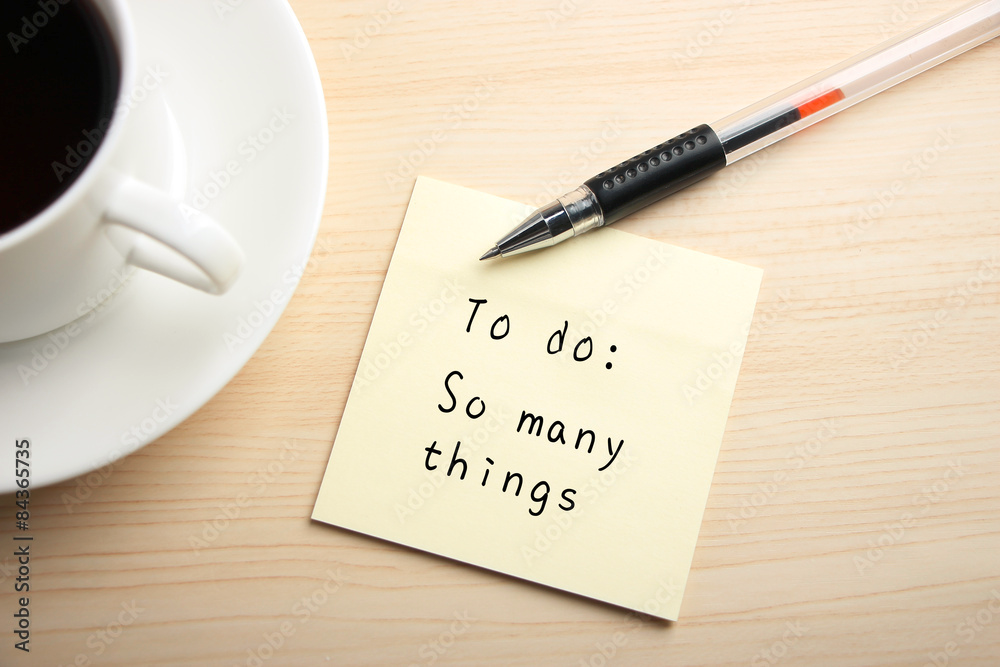 Building an exercise routine entails more than simply acclimating your body to the routine...changes in your mindset and your daily schedule/ routine are required as well.
Slow down, building a new habit is hard. As noted by the CDC above, some moderately intense exercise is better than no moderate exercise, and you have to start somewhere.
The American Council on Exercise (2020) notes that while the CDC recommendations should reflect the exercise goals for most people, these goals may be unrealistic for those who have been sedentary.
Start low, build slow! Cardio training
Changing habits is a process that takes time and practice. If you take on too much, too soon, you are far more likely to fail in achieving your goals
For those who have not exercised consistently for long periods of time (regardless of your past athletic endeavors), beginning a cardio training plan can be as simple as:
A walk at a comfortable pace for 10 minutes 3 to 5 days per week. That's 5 minutes one direction, and 5 minutes back. And the pace should be gentle enough that you can talk comfortably during the entire walk[7].
If you were to rate the difficulty on a scale of 1 to 10, with "10" being your maximal possible effort, these cardio sessions should rate at a 3 to 4 out of 10[7].
From here, you simply add 10% to your total weekly time each week. So if you walked a total of 10 minutes, 5 days a week, it could be as simple as taking the time up to 11 minutes 5 days a week. Or, you could just tack 5 minutes onto one of your walks, then do the other 4 days at 10 minutes[7].
Again, the basic premise is to start low, then add 10% each week. As a beginner/ or someone that has not exercised in a while, the goal is to keep this slow progression until you can achieve 20 minutes of steady-state, low to moderate intensity cardio, for three to five days per week[7].
Once you can achieve this goal comfortably (20 minutes of steady-state cardio at a low to moderate intensity 3 to 5 days per week), you may add interval training into the mix (starting at a moderately strong intensity level of feeling just a little uncomfortable when trying to converse for the interval portion). Interval training is generally performed on non-sequential days, 2 to 3 days per week. Interval training and advancing fitness training will be a subject for a future post.
In addition to intervals, continue to progress your cardiovascular training adding time (10% each week) until the total time per week meets or exceeds the CDC standards. Combining interval training with steady-state cardio training to hit the CDC time recommendations is an excellent way to establish a strong cardiovascular fitness foundation
"But isn't this progression TOO SLOW?!"
Adopting a healthy habit that will last for you and serve you throughout your lifetime typically requires significant changes in how you organize your time and prioritize the tasks of your day
If you start with a goal that is too intense, too lofty, and beyond your current fitness level, you are likely to experience any of the following problems[7]:
You may drop the program as its too disruptive to your current day to day schedule/ routine
You may suffer a musculoskeletal injury
You may experience excessive and unnecessary discomfort, which will undermine your motivation, fostering a negative view of exercise
You may experience a serious adverse health event
Benefits of a gradual approach
By starting low, and increasing slow, you give your cardiovascular system along with your musculoskeletal system time to acclimate to the increased activity levels without exceeding your capacity to recover[7].
Not only that, but research indicates that forming a habit can take on average 66 days [16]. However, establishing a habit can range from 18 days to 254 days according to research!
By starting low, and increasing slow, adequate time is provided to establish a habit while adapting your schedule and your mindset towards incorporating exercise into your daily life.
After all, the best routine is the one you stick with. Want to train like an athlete? You'll get there if that's truly what you want. However, overdo it upfront, and chances are you will never even achieve the beginner goals listed above much beyond a few weeks before ditching a routine altogether.
Treadmills don't have to suck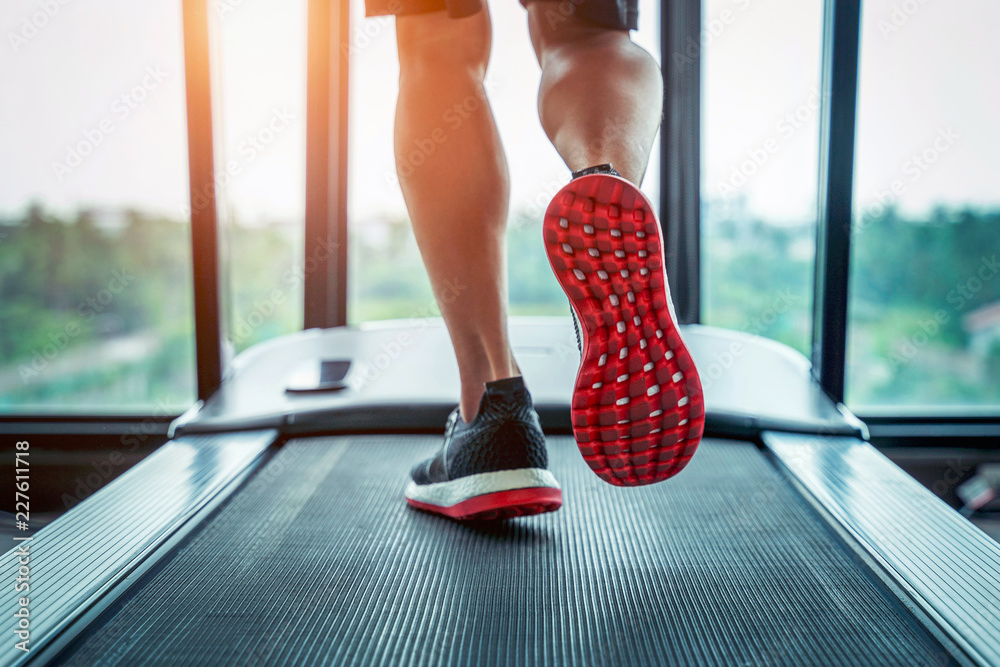 More than an expensive clothes hanger, treadmills can allow for all-weather, low- and high-intensity workouts. Plus, time spent on the treadmill is a great time to catch up on podcasts!!
A final tip on walking and interval training: consider buying a treadmill!! For a few hundred dollars, you can buy a device that has life-extending, health-building, and even brain-enriching effects!! Whaaat?
It's simple. Walking is something we do from an early age. It's low impact. And…a treadmill can be used when the weather is lousy.
Treadmills are a great way to do low-intensity cardio (walking) or high-intensity interval training (sprints or incline walking). While walking on a treadmill can be boring, it doesn't always have to suck
Podcasts and music playlists can help the time go by while preserving your visual attention to assist in maintaining balance. Be sure to follow manufacturer guidelines when it comes to safety, and consider ways to prevent children and pets from inadvertently being harmed by a treadmill.
WARNING: your visual field plays a key role in helping you maintain balance. If you are prone to trips or falls or other balance issues, reading while on a treadmill can be dangerous. Even if you do not have these issues, reading can be distracting and dangerous--do it at your own risk!.
Strength training: how to start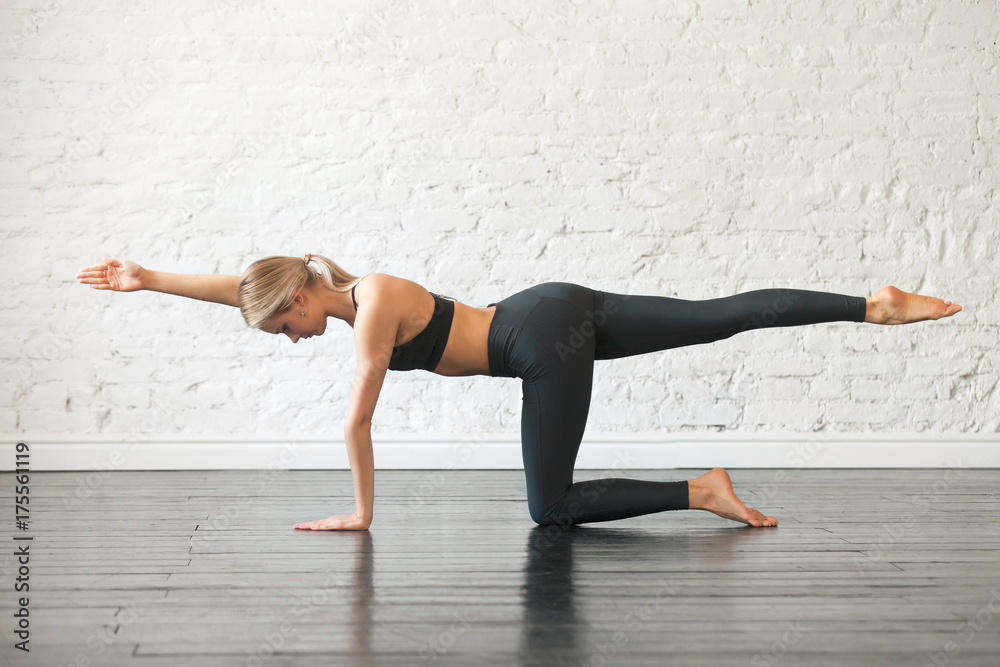 New to strength training? No equipment is necessary when just starting. Focus on building a stable spine, core, hips, and shoulder girdle before adding in the weights.
As noted above, the CDC recommends strength training for all major muscle groups at least 2 days per week. But how exactly does one start? Sign up at your local 24-hour fitness center, go at 3 am, and do some bicep curls?
For persons new to strength training, the array of machines along with free-weight equipment at gyms can be downright intimidating and overwhelming. Additionally, strength training—especially at the beginner level—requires minimal equipment
As noted by The American Council on Exercise (ACE), people who have been sedentary for a period of several months to years likely suffer from weakened core and back muscles[7]. Additionally, postural defects are likely as well
Common posture deficits include slumped, forward rounded shoulders, forward protrusion of the head and neck, excess low back curvature, as well as defective movement patterns due to deconditioned muscles (such as pinching knees when squatting, or using a knee dominant squat technique, among others) [7].
These defects can contribute to higher risks for injury if a person begins a traditional weight training program when left unaddressed.
Functional training: build a foundation
A great approach for beginners is outlined here. The basic premise is to perform exercises that strengthen the core (abs, low back, and obliques) as well as to strengthen the muscles that provide stability for the shoulders and hips (such as the trapezius and rhomboid muscles of the shoulders and the hamstrings and buttocks for the hips)[7].
It must be emphasized, consulting with an exercise professional, such as a personal trainer, can be valuable when starting an exercise program, particularly a strength training program. The reason for this is that trainers can help you identify individual posture defects, areas of muscle weakness or excess tightness, and movement patterns that set you up for injuries. They can also help identify when it is a safe time to progress you from one phase of training into another phase.
Functional exercises for beginners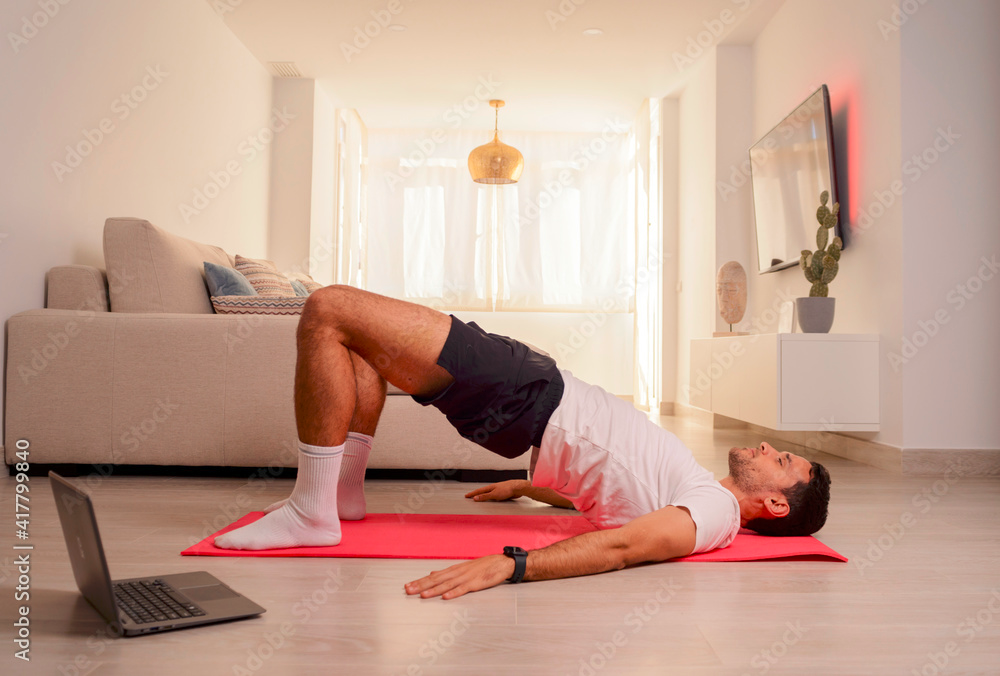 The glute bridge is an example of a "functional exercise." Functional exercises are gentle exercises that prepare beginners for more traditional movements such as the squat, bench, etc.
Glute bridges, supermans, side planks, supermans, bird dogs, cat/ cow, kneeling ABC's with a stability ball, shoulder packing exercises, hip hinges, among other functional training movements serve to strengthen the trunk of the body and to prepare it for greater mobility/ more thorough movement patterns.
When these movements can be done COMFORTABLY at 5 repetitions (per side when applicable), held x 10 sec each rep, 2 to 3 days per week (with at least 48 hours between workouts), progressions to non-weighted body movement exercises can be considered (Green, 2017). Examples can be found in the article linked here.
Strength training beginner progressions
Ultimately, a beginner should progress from the basic style of exercise listed above to movement patterns using resistance (such as bands, machines, or ideally, free weights) that mimic movements found in daily life as well as most athletic endeavors [7]. These five basic movement patterns include:
Bend-and-lift patterns (squats and deadlifts--and all their lovely varieties!)
Single leg movements (step-ups, lunges including forward, side, reverse, and other varieties)
Presses (pushups, bench presses, shoulder presses, etc.)
Pulls (pull-ups, lat pulldowns, rows, etc.)
Rotation (wood chops, Russian twists, reverse wood chops, etc)
A solid strength training program will include all five of these movement patterns, at least twice a week with at least 48 hours between workouts. There is an endless variety and combinations of exercises that can be used to incorporate these basic movement patterns into full-body or split training workouts.
Depending on your goals, additional isolation exercises may be worked into your workouts (such as bicep curls, tricep extension, etc.). These exercises complement the above basic movement patterns as additions to the workout. They should NOT be performed instead of the above primary movement patterns
Designing your workout: exercises, sets, and reps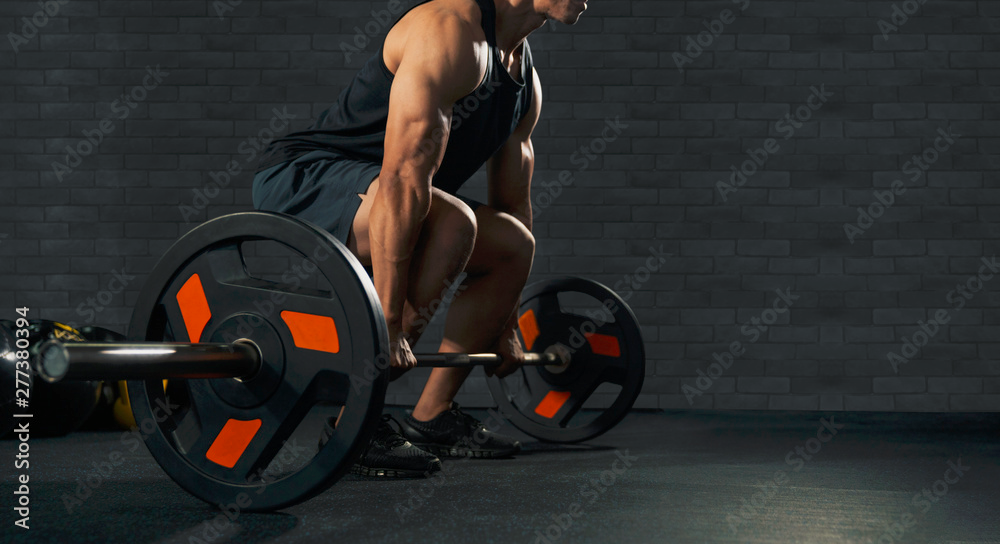 No need to glute-bridge forever! Beginners can progress quickly into more traditional workout programs, and watch their strength explode!
According to the American Council on Exercise (Sabrena et al., 2020), adults seeking general fitness goals can design their workout programs AFTER completing functional training and bodyweight training in the manner that follows below.
Use total body workouts and include at least one exercise for each of the 5 basic movement patterns discussed above, performed according to the following number of repetitions (or "reps," the number of times the movement is performed sequentially) and sets (groupings of repetitions followed by periods of rest or performance of a different exercise):
Exercises: choose 6-10 exercises that address the 5 basic movement patterns, plus add in any isolation exercises to hit weak spots (abs, biceps, shoulders, triceps, calves, etc)
Reps: 8 to 15 reps (ranges might be from 8 to 12 reps or 10-15 reps)
Sets: 1 to 4 sets for each exercise
Rest between sets: 2 to 3 minutes
Workout frequency: 2 to 3 times per week
Start with 1 set for each exercise. When you hit the top range of reps for that set, add another set. When you hit the top range of reps for the second set, add a third set. When you hit the top range of reps for all three sets, consider either increasing the weight OR add a fourth set for the exercise.
You should fatigue your muscles with these sets, though not hit total "failure" on these sets…leaving maybe 1 rep "in the tank" so to speak to allow for a proper stimulus while avoiding overtraining
There is plenty of debate about how frequently you should change your workout routine. Allowing yourself enough time to progress in sets, reps, and weight can take about six to eight weeks [21]. Introducing small changes into routines every two weeks (such as boosting reps, sets, or weight) can enhance the appeal of a program, keeping it interesting [21]. Exercises may be changed every six to eight weeks to avoid plateaus and repetitive stress injuries
A few caveats, and a few tips!
These are general guidelines with the beginner trainee in mind. Individual recovery speed, genetics, diet, age, health history, and other factors may impact these guidelines. More advanced techniques such as periodization, plyometrics, and goal-specific training are beyond the scope of this article
As you can see, strength training can be somewhat complex in terms of program design. On the positive side, there is endless variety in terms of exercises and combinations. On the downside, the variety can be overwhelming
Buying a book that outlines programming for beginners can be a great way to start a strength training program. Some great books worth your time include:
Bigger, Leaner, Stronger by Mike Matthews (male audience)
Starting Strength by Mark Rippetoe (male audience)
Built for Show by Nate Green (male audience)
The Abs Diet by David Zinczenko (male audience)
The Abs Diet for Women by David Zinczenko (female audience)
Thinner, Leaner, Stronger by Mike Matthews (female audience)
Note, I favor and advocate for a whole-foods, plant-based diet whereas many of these books are written for those that consume animal products. Nonetheless, the workout programs are great and the diet advice is fine, just substitute plant-based proteins for the animal proteins in the programs.
Also, paying for a personal trainer can be a good investment—at least initially until your habit is established and you feel confident designing your own programs
Wrap up
Exercise does not have to suck. Especially if you take a gradual, realistic approach. A gradual approach allows you time to adapt physically, mentally, and even practically (for example, adjusting your schedule) to an exercise routine
Starting an exercise routine gently, allowing time for a habit to develop, then gradually building upon that routine is a research-backed strategy for creating a new, healthier way of life. Paired with a plant-based diet, the research-backed life-enhancing effects of exercise are undeniable and powerful!
Don't deny yourself the amazing benefits of exercise, rather, "start low, increase slow," and realize the benefits that come with a life lived well!!!