Tofu & Brussel Muscle Meal Prep
Zucchini, golden brown tofu and peppers with thinly sliced baked sweet potato - this high protein dish is a great pre-workout dish.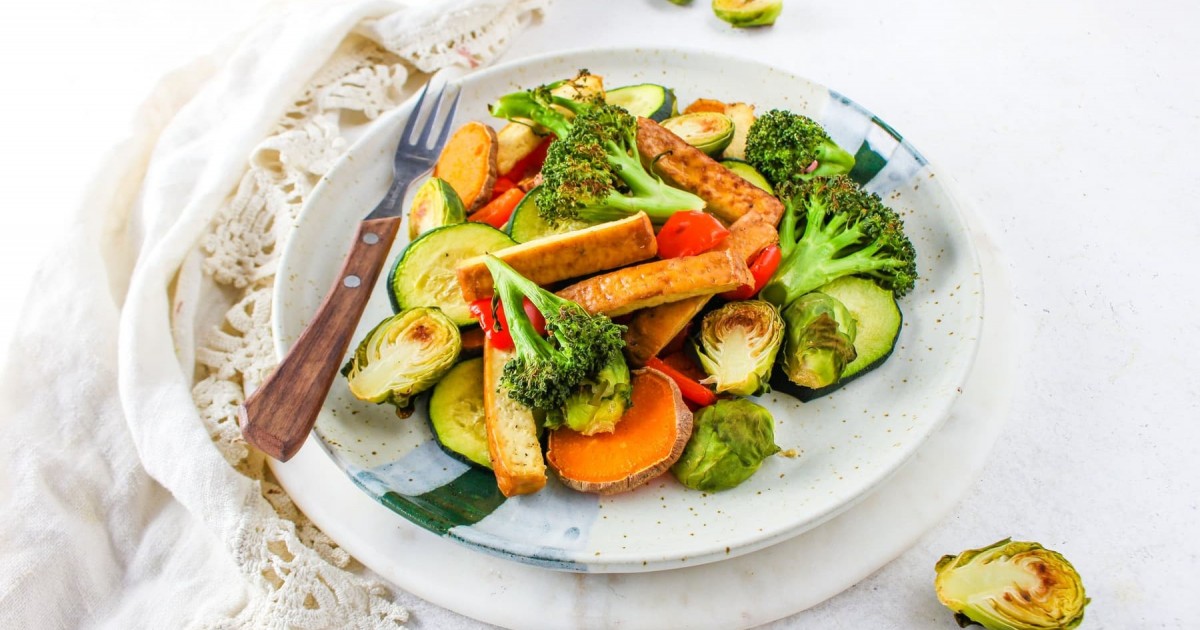 Ingredients
---
50 grams Broccoli, Raw
1.5 Red Bell Peppers, Raw (Medium)
Half Zucchini, Raw (Medium)
115 grams Raw Brussel Sprouts
100 grams Teriyaki Baked Tofu
100 grams Sweet Potato, Baked
Directions
---
Preheat the oven to 425F/218C. Line a baking sheet with parchment paper.
Thinly slice the sweet potato and zucchini.
Chop the broccoli in medium-sized pieces. Dice the red bell pepper. Slice the brussel sprouts in half lengthwise. Bake the veggies together. After 13 minutes, flip the broccoli and zucchini. 7 minutes later, after 20 minutes of cooking time, remove the broccoli and zucchini from the baking sheet. Keep baking the remaining veggies in the oven for another 5 minutes.
Slice the tofu and lightly pan fry until golden brown.
Serve the veggies and tofu together.